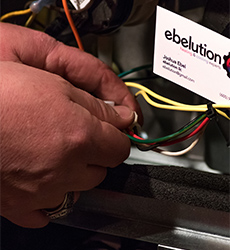 Air Conditioning
We provide Installation, Repair and Maintenance for most brands of Commercial or Residential cooling equipment.
Cooling FAQ's:
What Cooling Services do you specialize in?

We specialize in installation of A/C's, heat pumps and ductless Air Conditioners.
Do you have standard pricing?

Each project is different. We will come to look at your project prior to providing you an estimate. Our primary mission is bringing top quality products to consumers while providing the best value for the money.
How much does an estimate cost?
How do I obtain an estimate?

Call us at (605) 393-9804 or email at josh@ebelution.com and we can schedule a time to review your project and provide you the estimate. . We will always provide fair, sensible and competitive pricing for your unique needs.